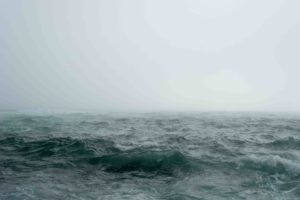 As I write this, Hurricane Matthew is gaining strength in the Caribbean. Those of us who live in Florida know this drill well. We keep an eye on the news and update our hurricane plan if needed. Thankfully the storm usually weakens, moves offshore or takes a turn away from us.
That's not always the case, however. Not long after we moved to Florida, a hurricane formed suddenly in the Gulf of Mexico and authorities issued an order for our county to evacuate – in three hours.
It's amazing how you prioritize possessions when you have just three hours and two small cars. This was the late 1990s, before digital photography and storage, so we dedicated much car space to photo albums and CD music collections, which seems downright silly now. Valuable documents already were tucked away in a safe deposit box at the bank.
We put the cat in a pet carrier and filled two suitcases with a representative sampling of our wardrobes. I grabbed a fairly large box that contained my sports card and memorabilia collection (since sold). We also packed a small stereo system (again, the late '90s) and a laptop computer before driving inland for two hours to stay with relatives.
As we drove away, I couldn't help but think I wouldn't miss anything if our apartment building washed out to sea. Everything of importance was in these two cars, which surprisingly weren't that loaded down.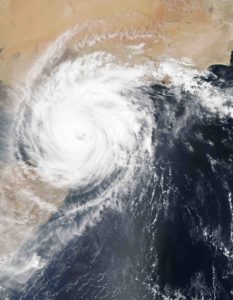 The hurricane never came and we returned home the following day. It was a valuable exercise, though, in realizing how little of what we have is important. Heck, even much of what we took at the time wouldn't be necessary now that most everything is stored digitally.
We have friends in Boston who ten years ago endured a middle-of-the-night house fire. They have four daughters, all 10 and under at the time, and thankfully everyone got out before the house burned to the ground.
A few years later, the father told me he was glad it happened. "It was very traumatic at the time and putting our life back in order has been challenging," he said. "But as far as the contents of the house, I don't miss anything. We never would have gotten rid of a lot of that junk. The fire totally changed our mentality and I'm thankful for that. We don't collect or accumulate anything and only buy what we absolutely need."
Every summer since the fire this family of six has rented a large van and traveled the country. They typically take one or two of their nieces as well. People no doubt see their social media postings from some cool, out-of-the-way place and wonder how this big family finds the time and money to do it on two modest incomes.
When you spend only on what you need, it's amazing the resources you have for experiences. And if disaster strikes, nobody can take those memories away.
When making a discretionary purchase – meaning something you don't absolutely need – ask yourself if this is something you'd throw in the car during a hurricane evacuation or miss if the house burned down.
If it's not something you'd grab with three hours to evacuate, it's not worth buying.