Core Performance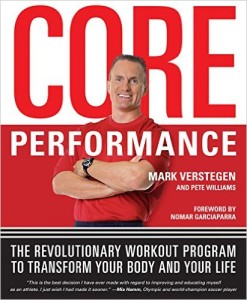 In the late 1990s, I met a passionate young trainer my age named Mark Verstegen, who viewed training as a means to improve performance in all aspects of life. I was honored to co-author the five-book Core Performance book series with Mark. Our first book has sold more than 250,000 copies worldwide and inspired people to train not only to reduce the risk of injury and live longer but also to perform better in sports and in everyday life. Following the program transformed me from a doughy, 182-pound sportswriter into a lean, 157-pound endurance athlete and performance journalist. More than a decade after its release, Core Performance remains an iconic book many people turn to in order to improve their lives.
Every Day is Game Day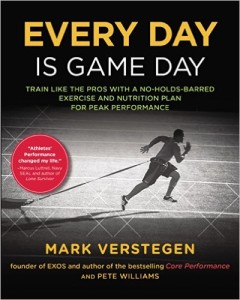 After five Core Performance books, Mark and I decided to dial things up a notch with Every Day is Game Day, a book targeted to high performers looking to live excellence 24/7. The book, released in 2014 a decade after the original Core Performance book, provides an integrated lifestyle system for high performance that includes everything from sleep, breathing, and evening routines. It's meant for elite athletes, military operators, business leaders, and anyone looking to reach new levels of performance in all aspects of their lives.

Fun is Good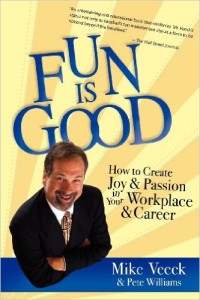 My friend Mike Veeck is best known for his crazy marketing promotions in the world of minor league baseball. (Vasectomy night, anyone?) But the son of the late maverick Hall of Fame baseball owner Bill Veeck has preserved the Veeck legacy by bringing humor, passion, and fun to all aspects of work and life. It's a concept that fits perfectly with the Live Lean philosophy. I had the privilege of working with Mike to write Fun is Good: How to Create Joy and Passion in Your Workplace and Career.
Obstacle Fit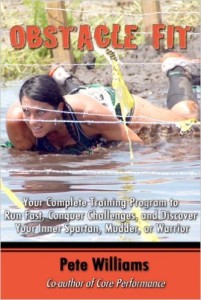 I was an early adaptor to the world of obstacle racing, realizing that my varied fitness regimen was tailor-made for the random world of obstacle racing. Not only that, my various routines kept me from getting bored, continually challenged me mentally and physically, got me into the best shape of my life in my forties, and made me resistant to injury. If you're training for an obstacle race or merely looking for an efficient, challenging workout, check out Obstacle Fit, available as an e-book.
Paddle Fit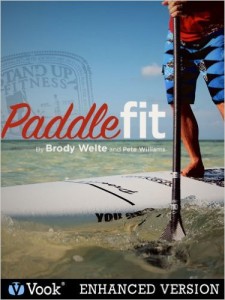 Brody Welte has helped drive the boom in stand-up paddleboarding, teaching thousands of people how to SUP and creating a certification program that more than 1,000 coaches have completed. I was honored to work with Brody to produce Paddle Fit, a video book that shows you everything you need to know about this fast-growing sport, along with workouts that can be done on land or on the water.