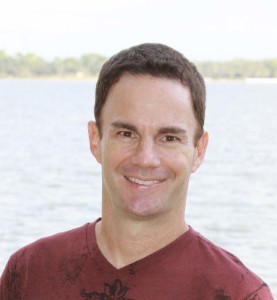 My name is Pete Williams. I'm a married father of two sons. We live in Central Florida.
This site is an outgrowth of my work over the last 15 years as a journalist specializing in fitness and performance. But it's more of an ongoing journey to discover a life rich with experiences, free of clutter, baggage, fat, and unwanted distraction, including digital noise.
Over the last several years I've shed 15 percent of my weight and more than 50 percent of my possessions – with another 30 percent to go. I limit my television viewing to little more than college basketball. Our family prefers physical activities rather than spectating, national parks over theme parks and other man-made attractions, living in real-time rather than online, and making our own reality rather than watching that of others. We're trying to opt out of the American consumer culture on steroids, resisting accumulation and collecting only rich experiences.
In short, we live lean. And while lean to some means lack (i.e. lean profits, the lean years), we prefer the more positive connotation: lean muscle, lean physique, lean start-up, lean out. We strive to lean out in all aspects of our lives – physical, possessions, commitments, distractions, media exposure –  trimming what's unnecessary and leaving only the prime, leanest cuts of life.
Our goal is to live lean. Thanks for stopping by. Feel free to start wherever. Here's a longer explanation of why we're here.